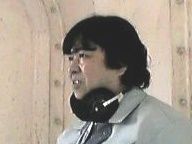 I joined the automobile company in 1980. I was in charge of the design of electric equipment in my car, but I was interested in "communication between cars and people." Every time my car came back to my Home and I saw the shutters of the parking lot open from the front of my Home, my chest was exciting.
With the aim of studying the "Connection Vihecle to Human and Home" with low-cost, simple existing wireless systems, we have established the V2HH Study Group with the companies that are interested in the V2HH concept.
We would like to exchange lively views with all of you to create a new industry.
June 25, 2018